Clinica Veterinaria El Puerto offers the following Services:

* VETERINARY ATTENTION AND VACCINATION


* RADIOLOGY: X-Ray


* ULTRASOUND


* HOSPITALIZATION: Customized attention and control of the patient 24 hours a day. Dedicated to care for patients recovering after surgery or with pathologies - in a comfortable place and individual cages.

* CLINICAL ANALYSIS: Mari Carmen works with Specialists laboratory and also in house facilities to get the quickest result possible and
using the latest diagnostic measures
, allowing her to provide all types of analysis such as blood work haematology and biochemistry, cytology, biopsies, coprology, scraped coetaneous, parasitology and more.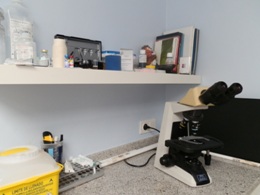 * SURGERY: Mari Carmen & her team can offer all types of surgical procedures, using isoflurane and inhalator anaesthetic, making the procedure safer, allowing the animals vital signs to be monitored throughout the surgery, all surgeries are carried out in completely sterile environment.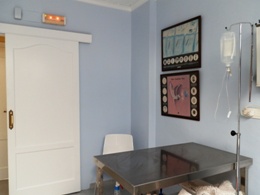 * DENTAL CLEANING: Like humans, dogs and cats can also have dental problems that can cause bad breath to them, inflammation of gingival, disease of the structures that support the tooth or cause infections. The clinic has equipment for dental cleaning using ultrasound and medicines to take care of the teeth.


* PET TRANSPORT: If you have no possibility to transport your pet; they can take your pet to the Veterinary Clinic and bring him back home to you.


EXOTIC PETS: offering general medicine, preventative treatments, nutritional advice, surgery, diagnosis, behavioural care to exotic pets such as rodents, birds, reptiles and other exotic pets.
NUTRITION: With many years of experience food is very important as it is a source of nutrition, working with various brands, Mari Carmen can offer the best food suited for your pet, also making home made tailored diets to suit each individual.
WEIGHT LOSS PROGRAMME: Working closely with the owners and pets, the weight loss programme work to insure that the pets lose weight correctly and maintain a healthy weight after the diet. this is done by regular weighing, volume measurements, and monitoring the food intake.
DERMATOLOGY: Working closely with a specialist allergy diagnostic laboratory, and with the in house laboratories diagnostic, Mari Carmen is able to determine the cause of the dermatological issue, and therefore treating it correctly.
BEHAVIOURAL ISSUES: Mari Carmen has worked many years with this subject, she offer behavioural consultations, behavioural modification, and also working with dogs on the potentially dangerous dog register.