Events in aid of APASA 2018 | Events in aid of Apasa in Xabia 2018 | Events in Xabia | Javea Online24

Forthcoming Events in aid of APASA Dog Shelter.


Forthcoming Events:

Click on the title for the full details of the event.
---
APASA Javea have started a new weekly Rastro Market every Saturday morning from 10am to 1pm at Pinosol Park. Come and enjoy food and drink, rastros and stalls and much more. Dogs are allowed (on lead).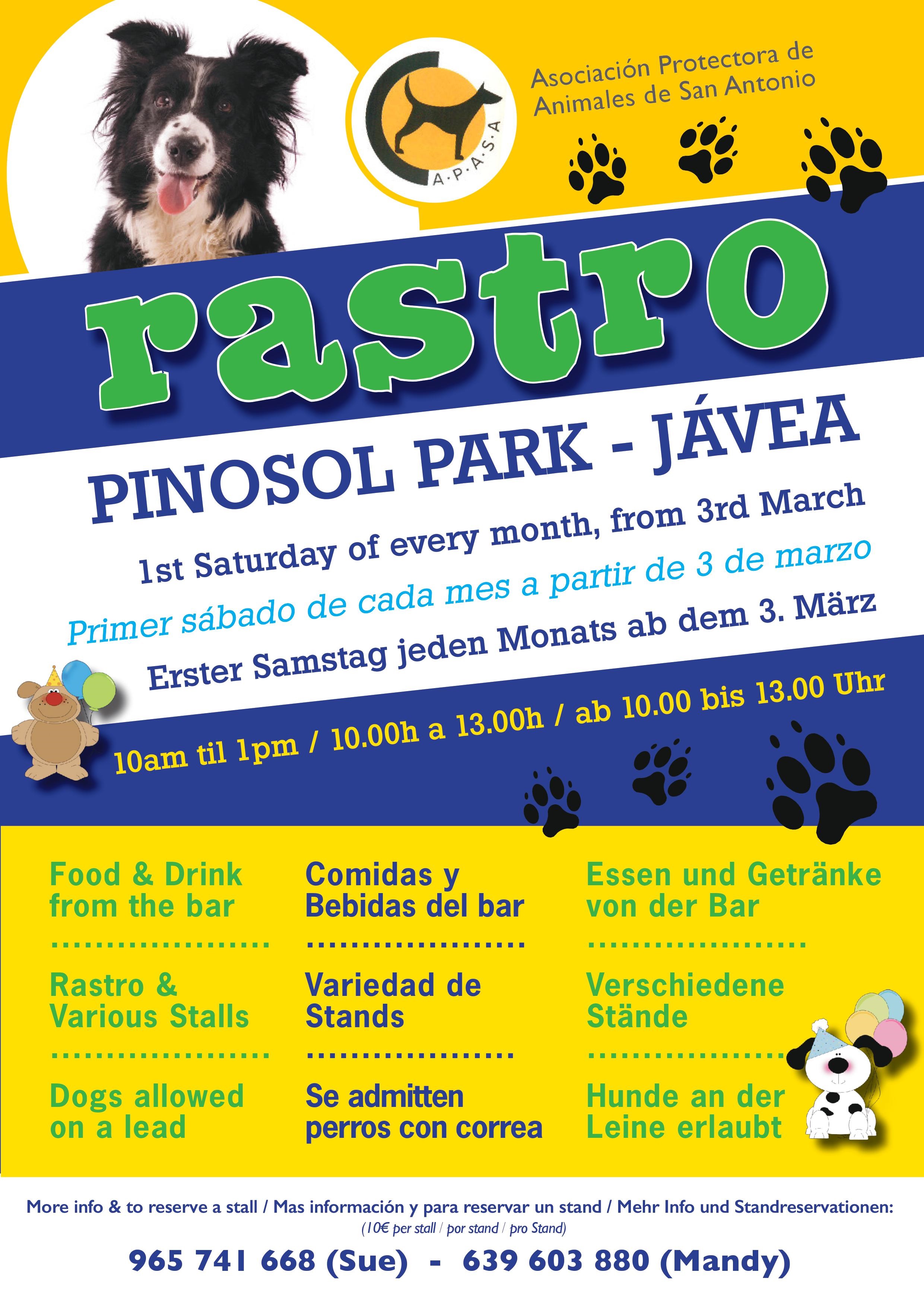 ---
DIARY DATES WITH MORE DETAILS TO FOLLOW
For reservations call Sue 965 741 668.
---
Click here for more information about the APASA dog shelter.
---

Can you Help with Fundraising?
The Fundraising Committee is run by a few ladies of a "certain age!" and with the best will in the world they are unable to lift heavy items when APASA has events such as Pinosol, Font Santa, Auctions. They are desperately looking for help in this direction otherwise these events cannot take place. Also for distribution of leaflets, help on the stalls and in the Javea shop. If you can volunteer some of your time it would be very much appreciated and this will enable APASA to continue to raise the very necessary funds for the animals. Ring Maggie 96 574 44 49

Want to Help at the Shelter?
The APASA shelter is in need of volunteers to help "hands on" when workers are on holiday or off sick. This requires people with experience with dogs and willing to learn how APASA works. Obviously this is not full time but they do need someone who will be available on an ongoing basis rather than just for one or two weeks so that they get used to the dogs and the work pattern. If you think you can help please e-mail: teres.doering@telefonica.net


---