Francesca Wellbeing | Yoga Classes, N.L.P, Rosen Method and Weight Loss in Javea | Javea Online 24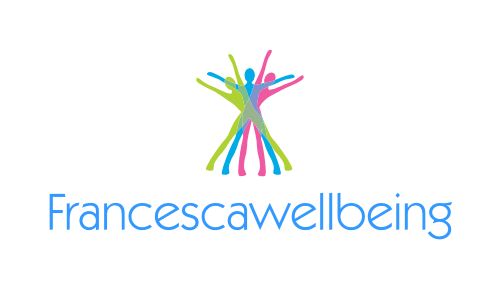 Francesca Stutely offers yoga classes, weight loss programmes, N.L.P. and the Rosen method in Javea.
---
The Business

Francesca Stutely has great interest in your health and wellbeing. She is a qualified Hatha Yoga Instructor a N.L.P. master practioner and a 'Rosen Method' Practioner. She has also devised her own weight loss program which can be used to lose weight in a safe and responsible manner.

She offers classes in yoga and gives sessions in N.L.P. and the Rosen Method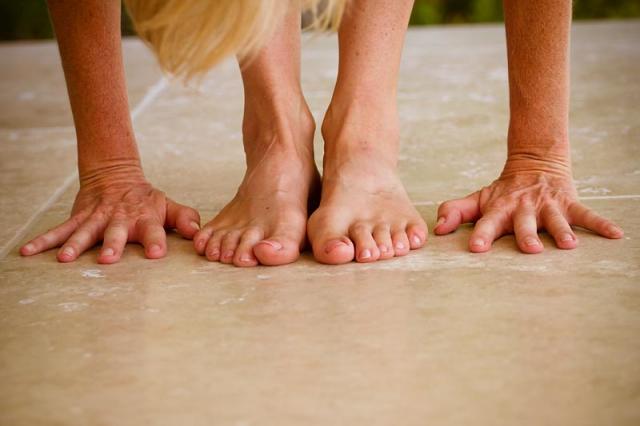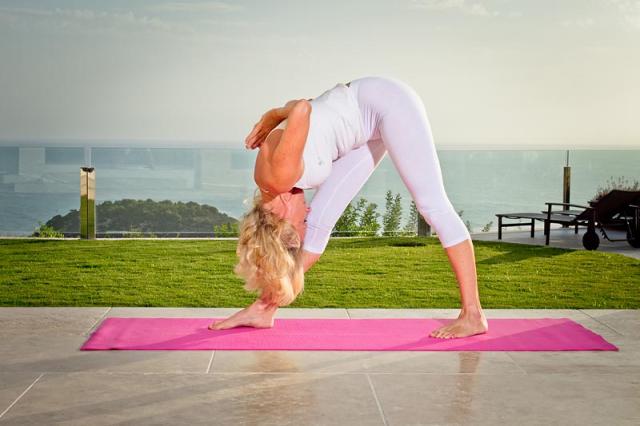 Yoga Classes


Yoga creates balance in the body through developing both strength and flexibility.

Hatha Yoga is a physical form of yoga. Different postures or asanas are performed to strengthen, stretch and elongate the muscles, and also to open the joints.
Different breathing exercises, or pranyamas, are practiced to increase and regulate breathing capacity, and to calm the nervous system.
After practicing and enjoying Yoga for over 20 years, Francesca trained and qualified to be a Hatha Yoga instructor at the Yoga Center, Madrid (Asociacíon International de Profesores de Yoga Sananda).

Classes are available in classes or by private tuition. Class times are as follows:


MONDAY 8:00 PM - 9:00 PM


TUESDAY 3:00 PM - 4:10 PM

WEDNESDAY 9:30 AM - 10:45 PM

WEDNESDAY 11AM-12PM SLOW YOGA

FRIDAY 9:30 AM - 10:45 PM
In July and August extra classes are held in Mosquito Beach Bar Javea from 9:30 AM - Please call for more details.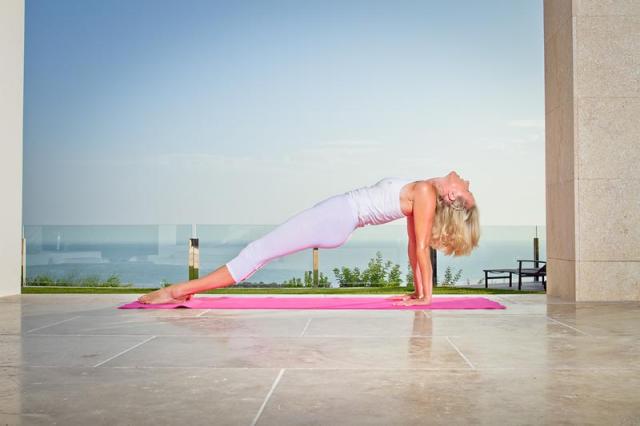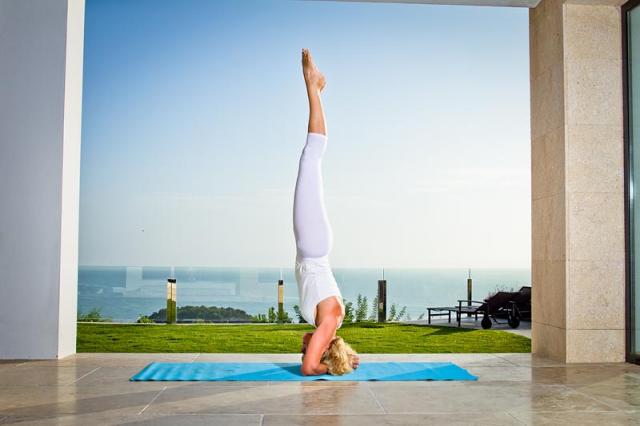 ---
NLP and Hypnotherapy

NLP, or Neuro Linguistic Programming, is the study of the mind – how the brain absorbs, processes and experiences the world through the five senses. It gets stuck in certain patterns or ways of thinking that become belief states. Using different NLP techniques it can be freed of unwanted patterns and behaviours, overcoming phobias and addictions, creating a better sense of well-being. Hypnotherapy is used in conjunction with NLP techniques, as well as EFT (Emotional Freedom Therapy - Tapping)
Having studied the subconscious body with the Rosen Method, Francesca was curious about the study of the subconscious mind. This lead her to her training in NLP and Hypnotherapy. She qualified as an NLP Practitioner and a certified Hypnotherapist in 2007.
---
The Rosen Method

The Rosen Method is a form of bodywork focusing on tense muscles in the body. Through touch and words the body can release tension, often disguised as pent-up feelings held unconsciously in different areas of the body. Here, unwanted memories are often buried. With the Rosen Method a connection can be made with the unconscious body and an ease of movement can be created, allowing space for calm, comfort and self-awareness.

Francesca Stutely studied in Berkeley, California with Marion Rosen for two years, and with Sue Brenner, Director of Rosen Centre East Coast for a further two years, completing her internship as a Rosen Practitioner in 1995.
---
Weight Loss

Change your mind and change your body!

After working with hundreds of clients with weight issues and having carried extra weight herself, Francesca fully understands the frustrations and challenges of feeling uncomfortable in your own body. Using tried and tested NLP techniques and wholistic life coaching methods, she has devised different weight loss programmes to create permanent weight loss for different weight problems.