Javea Events 2019 | Tapas Tasting in Javea 2019 | Tapeo Xabia Historic
The Tapas Fair in Javea "Tapeo Xàbia Histórica" will take place from 11-13 October 2019.
Come along & follow the route through Javea Port on 11th and 12th October from 12:30 to 15:00 in the daytime, and 19:30 to 23:00 in the evening. On 13th October the event takes place from 12:30 to 15:00.
The Tapeo de Xàbia is one of the most popular events in Javea where you can taste a wide selection of local seafood tapas specialities from the best gastronomy. Don't miss this event and enjoy in the scenery of Javea Port whilst enjoying excellent tapas prepared by local merchants & businesses.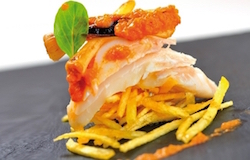 There will be musical performances and street entertainment as well as kids entertainment.