About The Business
After 15 years in the second hand business in Yorkshire, England, Michael decided to leave the rain and start a small shop in Javea in the Arenal beach area. Through the next 30 years he built up a very good reputation for being fair and honest. With a solid customer base he was able to expand to three very busy shops in Javea.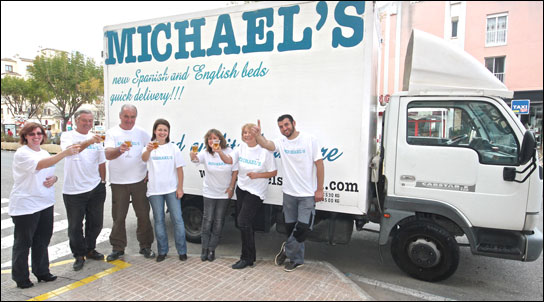 In the Port shop (Avda. Lepanto 9) you'll find wall units, 3-piece suites, dining sets, desks, bed settees, coffee tables, pictures, lamps and ornaments etc. Stock changes daily! Downstairs in the Port shop you can choose between several very good pre owned beds. You'll find very high quality beds, bedside tables wardrobes etc. all for half price or less.
In the Town shop (Avda. Rey Juan Carlos 71) you'll find everything you will need for your house. From large wall units, billiard table or Grand Piano to hair dryers, drinking glasses or doormats. We guarantee that all our electrical goods, washing machines, fridges, lawn mowers etc work when they leave the shop, although you will still have a couple of days to test them. If you have problems, we will take it back and refund your money or send a technician to your house to repair it.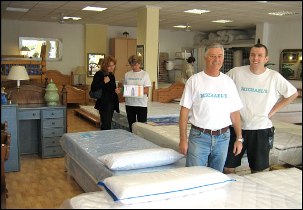 In their New Arenal Bed Shop (Avda. del Pla) you'll find a very large selections of New English Divans, Spanish Beds, Iron beds, 4-poster beds, Memory foam mattresses, Spring mattresses, Pocket sprung mattresses, Toppers, complete bedroom sets and lots, lots more! They usually deliver the same day from their large bed warehouse! As we deal directly with the factory we can supply any size mattress/bed you may need.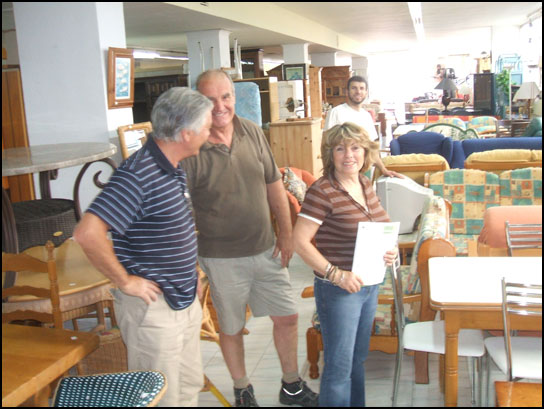 At Michael´s you can find everything you will need to furnish a complete home with very good quality furniture for half price or less than the cost of new furniture of the same quality. Lots of furniture comes from show apartments, furniture that has never been used. Sometimes you can find very good antiques in the MICHAEL'S shops - every day is different with different things...