Sparta Gym is a Health & Fitness Club in Javea on the Costa Blanca.

The gym has a full range of equipment, personal training and fitness classes to enable members to achieve their maximum health & fitness levels.

Sparta Gym is located in the Arenal area of Javea in Calle Rennes - close to L'Ancora Tennis Club.

Boxing Classes are provided by renowned Boxing Trainer, Manager Stephen Williams.

"The Home of Fitness"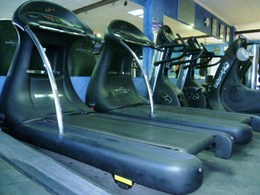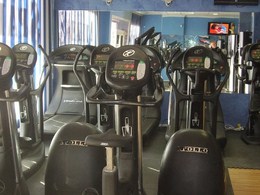 ---



The Business

Sparta Gym is a fully equipped gym with high quality equipment.

The ambience at the gym is fun, friendly and sociable, with Beverley & the team available to provide support and advice to the members as needed.


The following HEALTH & WELLNESS advice & services are offered at Sparta Gym:

* Weight Loss
* Fitness Training
* Toning
* Lifestyle
* Muscle Conditioning
* Weight Gain
* Circuit Training
* Spinning
* NLP
* One to One Personal Training for 30€ an hour
* Supplements - Fat Burners / Sci MX / Weight Gain / Protein
* Nutritional Products
* Clothing & Sports Equipment for sale
---
The Facilities

The equipment at the gym includes 25 different machines, including the following:

CV machines - treadmills, cross trainers, rowing machines, upright bicycles, reclining bicycles
Fixed weight machines - for arms, legs, back and chest
Free weight equipment - for a whole body workout


Other Facilities
* Fully Air Conditioned & Fans
* Free Lockers
* Hot Showers
* SKY Sports on large screens

Gym Membership
Sparta Gym offers membership for all ages, from 16 to their oldest client of 80 years.

Day / holiday passes are available at the following prices:
* 8€ per day
* 20€ per week
* 35€ for 2 weeks