Pool Fix Javea supply and install a range of pool heaters from Zodiac, Hayward and Astralpool. They can advise you on which model suits your needs the best depending on your usage, whether you want the ability to be able swim in your pool all year round or extend your swimming season either side of the summer. Their range includes electric and gas heat pumps which are professionally installed and come with guarantees of up to 15 years depending on make and model. Enjoy your pool for longer each year.

Pool Covers
They supply and install a wide range of swimming pool covers which are essential if you wish to heat your pool. Covers reduce your water evaporation by up to 60% and can reduce chemical consumption by up to 20% and reduce the risk of algae growth in the pool. A cover used properly can extend your swimming season as the heat built up during day hours is not lost at night.
Their range of hard covers can be mounted at the deep end of the pool either above or below the waterline. The slats for the covers are available in several colours to suit surroundings. They also supply solar slats so that when the cover is on the pool it acts as a solar panel. The solar slats generally keep your pool about 7 degrees warmer than a pool without a cover. Used in conjunction with one of their recommended pool heaters you can save up to 65%in electric or gas energy consumption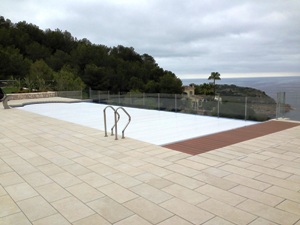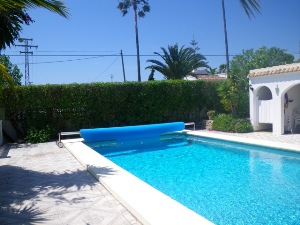 Perfect Water

Pool Fix Javea can retro fit various different types of automatic sanitising systems to give you Perfect Water quality all the time. Their range includes Salt Electrolysis systems, UV systems, Chlorine dosing systems and pH and ORP controllers.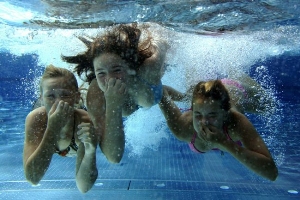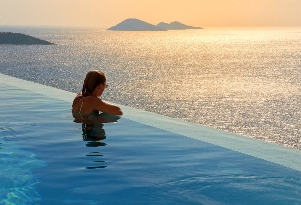 Swimming Pool Lights
Pool Fix Javea supply and install a range of swimming pool lights. From the standard white lights through to multi-coloured sequencing LED lights with full remote control.
Contact them for a no obligation appointment to discuss your requirements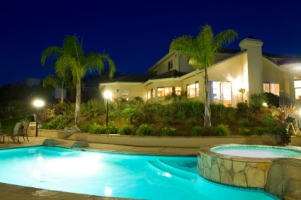 Restoration
Premier Pool Services offer a full swimming pool restoration service. Their services include the following:
Re-grouting, Acid washing, New Coronation, Restore Coronation, Re-tiling, Leak repairs, Pool terraces and
Under Water Repairs.
Plumbing
They offer a full plumbing service for your pump house. From a small repair to a total re-fit they can make your pump house easy to use and leak free. They install with future maintenance in mind so all pipework is removable by means of unions to gain access to equipment fitted such as filters, chemical dosing systems and pumps. This eliminates the need for additional plumbing should a piece of equipment need replacing.
Filtration Systems

Premier Pool Services supply and install and wide range of Filtration and chemical dosing systems to give you perfect water quality at all times. The system in the picture above has a Aquamar 600 premium filter installed with glass filter media, a Zodiac Salt System, Blue lagoon UV System, Zodiac pH Controller linked up to a Pentair Whisper Flow variable speed pump. This pool system automatically adjusts the water balance if it senses that the water is not equal to the settings that have been preset giving you a superb swimming environment at all times. All the equipment was installed in a 2 sq. metre floor space.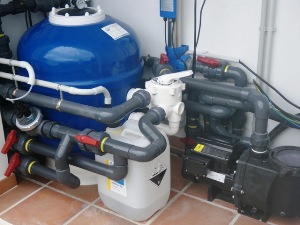 Pool Maintenance

Pool Fix Javea offer a reliable and professional fixed price swimming pool maintenance service. Included in all contracts:
-Two visits per week from 1st June to 30th September.1 visit per week from 1st October to 31st May.
-All routine maintenance chemicals and servicing equipment.
-Emergency Call-out.
-Payment Plans to suit you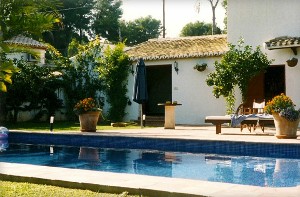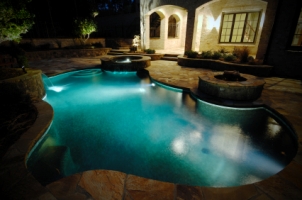 Accessories
They supply and install a range of swimming pool accessories for your safety, comfort and enjoyment. Their range includes the following:
------- Seadoo Seascooters ------- Slides ------- Diving boards ------- Ladders ------- Handrails
Lifestyle
Pool Fix Javea believe that the biggest room in our homes is our gardens and pool terraces. Enhancing these areas with key pieces can let us enjoy these spaces in comfort for longer each year.
From luxurious cabanas, lighting systems and hammocks to fountains, sculptures, fire pits and sun beds. Create a summer kitchen to enjoy those long summer nights with family and friends.
Whether your style is modern or exotic, they can blend your outside spaces seamlessly with your home to let you take full advantage of our beautiful Mediterranean climate.