Salads ´n´ More | Take Away & Home Delivery Food in Javea | Javea Online 24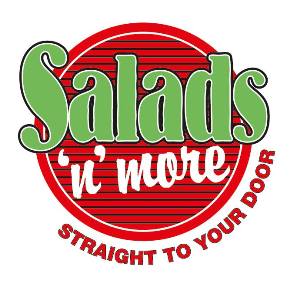 Freshly prepared subrolls, bagels, paninis, salads & pasta salads plus lots more delivered straight to your door.


Salads & More - 'straight to you door'

---
The Business

Welcome to Salads & More - We prepare freshly made light meals using only the finest ingredients which is delivered straight to your door, whether in the office or on the move.

What's on the menu? - Take a look at our menu for a delicious range of panini's, subrolls, bagel's & wraps. Make you own crunchy salad or pasta bowl with a selection of dressings. Jacket potatoes with varoius fillings, meat & cheese bistro boxes plus lots more

Take advantage of our excellently priced 'Meal deals'. Cannot make up your mind no problem one of our friendly staff will make daily visits to locations throughout Javea and the surrounding area. Place a Telephone order (Tel: 674 077 223) with our food operative and state the approx time you would like your food order delivered: It couldn't be easier.