Everest Spice | Indian Restaurants in Javea | Javea Online 24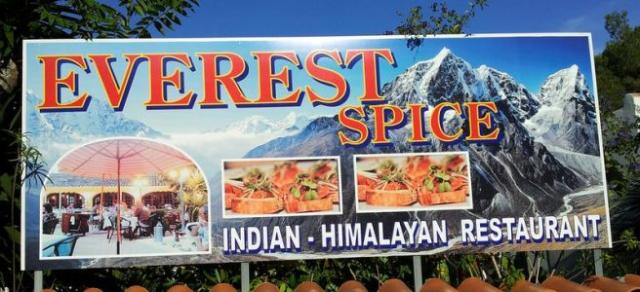 Everest Spice serves high quality Indian cuisine set in beautiful gardens in Costa Nova, Javea, with a take away service available.



"Spice up your taste buds"

---
The Business

Everest Spice is located in the Costa Nova area just a short drive from the Arenal.
This new Indian restaurant is a real oasis of calm set in beautiful gardens.
Inside the large air-conditioned restaurant there is an authentic Indian atmosphere, the restaurant being elegantly decorated with crisp white table cloths.
The restaurant is warm and inviting, and the staff are very friendly and eager to ensure that you enjoy your dining experience.

The restaurant is light and airy, and easily large enough to accomodate large groups or parties.
Credit cards are accepted, and bookings are recommended. A great take away service is also available.

Customers can choose to dine inside the restaurant, or outside in the beautiful garden terrace, where they have an open tandoori grill.
The restaurant seats up to 50 people inside, plus 40 on the outside terrace. There is plentiful parking directly outside the restaurant.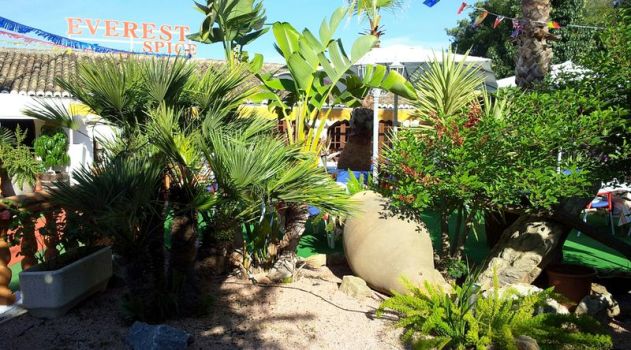 ---
The Food

The Everest Spice serves first class authentic, traditional Indian cuisine, cooked fresh using the best ingredients and spices.
There are the usual favourites to start with, from Onion Bhaji's, Samosas and Papodoms, to Chicken Pakora and Prawn Puri. There are also several soups and salads available.

For the main dish, there is a wide variety of curries to choose from, such as Vindaloo, Korma, Jalfreezi and Dhansak among many others. All are available with either chicken, beef, lamb, fish, chicken tikka or prawns.
There is also a large selection from the Tandoori oven, available as either a starter or a main dish, with the Tandoori Chicken, Chicken Mint Tikka, and Tangri Stuff Kebab especially popular.

There is an ample choice of vegetarian dishes, rices, and naan breads, and the set menu offers great value.