Subway | Restaurants & Fast Food in Javea | Javea Online 24




Subway is in a sandwich and snack restaurant/ take away in Javea, offering freshly prepared sandwiches, salads, wraps and desserts.


---
The Business

Internationally famous for it´s great tasting sandwiches, salads, wraps and more, Subway is now open in Javea!

Owners Estelle and Tom offer a warm welcome to all customers of every nationality.

Their menu includes a large variety of sandwich fillings, and all are freshly prepared while you wait. You can also choose from a 15 cm, or 30 cam (foot long) sandwich.

They offer a delivery service (minimum order 8€), and outside catering can also be arranged.

Childrens parties are catered for, with group discounts available.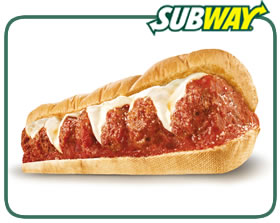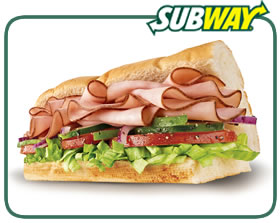 ---
The Food

SUBWAY® restaurants offer the opportunity to consume varied products with multiple recipes. In all SUBWAY restaurants, you are guaranteed to enjoy:
Sandwiches and salads prepared under the eyes of customers
Bread cooked on site all day
Freedom of choice of ingredients
There is variety of breads to choose from, including Italian, Wheat, Honey Oat, Italian Herbs, Cheese and Sesame.
They have all your favourite fillings, from ham, turkey, cheese, tuna to meatballs or Terriyaki Chicken. Add your favourite salad ingredients and a sauce, and you are ready to go!

You can choose a wrap instead of a sandwich, and there is a variety of freshly prepared salads.

For dessert the brownies are delicious, as well as the Danone Yoghurts with honey or strawberry topping.